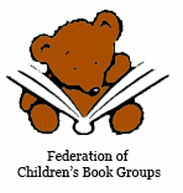 The Federation of Children's Book Groups is a national voluntary self-funded organisation whose aim is to promote enjoyment and interest in children's books and reading and to encourage the availability of books for children of all ages, from first picture books to young adult. The FCBG was founded by Anne Wood in the 1960s, to promote enthusiasm for and about children's books.
Oxford Children's Book Group is one of many groups around the country. Each group gives some of its membership subscriptions to the national Federation, primarily to fund the annual FCBG conference. Sadly, this has been cancelled for the last two years, due to the Corona virus but it is hoped that there will be a conference in April 2022.

FCBG Conference 2022
The Federation's annual conference, organised by one of our local children's book groups in collaboration with the National Executive, takes place every year in spring, in different locations around the country. Talks, debates, seminars, workshops and exhibitions all feature at the conference which provides a great opportunity to hear authors and illustrators talk about their work, and to socialise with others who are passionate about children's books and getting kids reading.
2021 Conference
Due to the unprecedented situation the Executive Committee of the Federation had to take the difficult decision to cancel the annual conferences in 2020 and 2021. Next year's conference is already in the planning stages and will take place from 8th to 10th April 2022.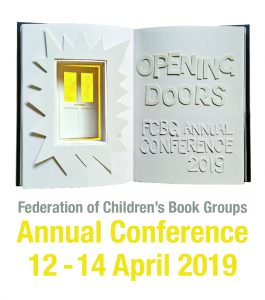 FCBG Annual 2019 Conference: 12 – 14th April 2019
The 2019 conference, Opening Doors, hosted by Lewes and Oxted CBGs, was a great success. It took place at Woldingham School, Caterham. Highlights included sessions with Jacqueline Morris, renowned illustrator, the Gala dinner with Francesca Simon of Horrid Henry fame and sessions with Frank Cottrell Boyce, Holly Swale and Nick Sharratt.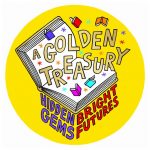 FCBG 50th Anniversary 2018 Conference : A Golden Treasury: Hidden Gems, Bright Futures, 13th – 15th April 2018
2018 was a very exciting year for the Federation of Children's Book Groups as they celebrated their 50th anniversary.
Delegates enjoyed meeting a wide range of authors and illustrators including the following speakers: Michael Morpurgo, Judith Kerr, Zeb Soanes, James Mayhew,Jackie Morris, Jacqueline Wilson, Justin Somper, Sarah Crossan, Katherine Woodfine, Robin Stevens, Meg McLaren, Lizzie Stewart and Heather Crossley.

The 2017 conference 'Write Around the World: Broadening Horizons' took place in Reading from Friday 7th to Sunday 9th April 2017 at The Oratory School.
Speakers included:
2015 – 2017 UK Children's Laureate Chris Riddell, historian and TV presenter Lucy Worsley, children's authors D J Brazier, Caighlan Smith, Jo Cotterill and Jon Walter, performance poet A.F. Harrold and writer, editor and translator Daniel Hahn. Latest confirmations include Nick Denchfield, Wendy Cooling, Giancarlo Gemin, Martin Brown, Bev Humphrey, Margaret Bateson-Hill, Kes Gray with Rachel Bright, Emma Shoard with Barrington Stoke's Bucket List, Cas Lester, Petr Horacek, Nicola Davies and a small publisher panel with Alanna Books and Book Island.
Read more about the event on the Federation website.

Committee Members: Jackie Holderness, Moira da Costa and Louise Stothard attended the 2016 Conference and had a fascinating time listening to authors, illustrators and other book lovers at lectures and the frequent meal stops. Here are a few pictures of the event: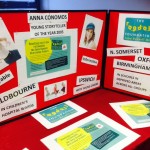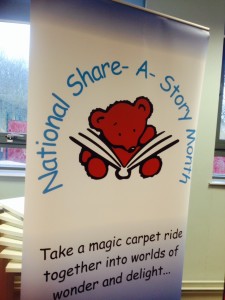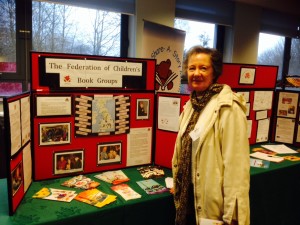 Report by Jackie Holderness, Chair of OCBG
This was my first national Federation Conference but I hope it won't be the last because we had a wonderful time with sparkling, inspirational speakers, generous and enthusiastic publishers and plenty of free books and materials. The three days were intensively packed with authors and poets, illustrators and critics, exhibitions, publishers' stands, interactive sessions, thought-provoking seminars, discussion panels, great company, and plenty of good food, cocktails and cupcakes!
The conference title was Building Bridges, Making Connections, Growing Readers and opened and closed with a focus on myth, folk tale and legend.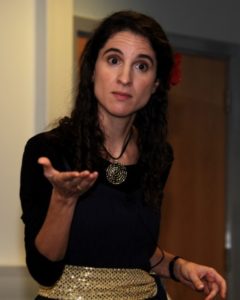 It was wonderful to meet Anna Conomos, Jean Russell Storyteller 2016, who will be coming to work with Oxford schools and OCBG in November, performancestoryteller.com
Anna closed the conference and launched the project with a stunning performance of an old Persian tale, thereby provided a neat link to opening speaker, Katherine Rundell, who had shared her love of Russian folk tales with an enthralled audience two days before.
Katherine Rundell is the author of Rooftoppers, Cartwheeling in Thunderstorms and The Wolf Wilder. She is currently a fellow of All Souls College, Oxford. She likes to keep fit by trespassing at night on the roofs of Oxford Colleges and tightrope walking on ballet shoe points. She starts each day with a cartwheel and believes that reading is almost exactly the same as cartwheeling: it turns the world upside down and leaves you breathless! Meet Katherine and hear her introduce her work by clicking this link: simonandschuster.com/authors/Katherine-Rundell/410789881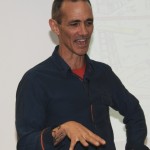 Andy Griffiths had come all the way from Australia to share his highly visual, quirky and hilarious series about the 13-storey, 26 storey, 39 storey and 52 storey Treehouses.
For more information, visit Andy's author page: www.andygriffiths.com.au/books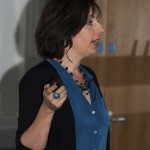 OUP author Ali Sparkes gave a sparkling and humorous presentation about her latest novel, Car-jacked. The book is about a 12 year-old boy, Jack Mattingly, who is a genius. He has an IQ of 170. He speaks fluent Mandarin and Latin and he can calculate the square root of 1,673,549 in his head. But when Jack's parents' car is hi-jacked, with him inside it, for once he's as clueless as the rest of us. The car-jacker doesn't know Jack's in the car but he soon finds out and their adventures are both poignant and entertaining. For more information about Ali, visit her website: www.alisparkes.com
There are too many authors to mention in detail but they included: John Boyne, Phil Earle, Joseph Coelho, Curtis Jobling, Harriet Reuter Hapgood, Sara Bernard, Horatio Clare, Mike Revell, Shane Hegarty, Pamela Butchart, Jenny Downham, Daniel Hahn, Jane ray, S F Said, and Piers Torday. What a privilege to meet such a varied and stellar line-up!
The Local Group meeting was as useful as ever enabling the exchange of information and views. There were many good ideas and suggestions to celebrate the FCBG's 50th birthday in 2018, in terms of activities, venues, and displays. If you can think of anything else then please Contact jh@wordscapesint.co.uk and copy in the national executive on info@fcbg.org.uk

Children's Book Award
The Federation also owns and co-ordinates the annual Children's Book Award every year. Formerly known as the Red House Children's Book Award. This is the only book awards voted for by children. For more the information on the 2017 Children's Book Award click on the Federation page for this year's Award.
Children's Book Award 2017
The shortlisted books are listed here. Voting has now closed for 2017. The Overall Winner and Category Winners will be announced at the Award Ceremony on Saturday 10th June. Follow the Federation on Twitter #FCBGCBA17 to be the first to hear the news. See their page dedicated to this year's awards here.
See Past Events for details of the winner of the 2016 Red House Children's Book Award
You can read about the 2013 Award ceremony here; and a personal view from an Oxford Children's Book Group member here.

National Share-A-Story Month (NSSM) is an annual celebration of the power of storytelling and story sharing, providing a fantastic opportunity to fulfill the core aim of the Federation of bringing children and stories together. Across the country Federation book groups and individuals run a whole host of events. Each year we are inspired by a specific theme and work with different organisations to provide people with resources and opportunities. Go to Past Events to see what your Oxford Book Group did for 2017
In 2016, NSSM took place during May 2016 and the theme for 2016 was 'A Place for Stories'. The idea is to encourage the telling and sharing of stories in unusual (but safe) places. Anywhere from under a tree to aboard a canal boat or a cross channel ferry, in the depths of a castle, on a bridge or under a bridge, under the bed, in a café, at a stately home, in the depths of a forest, a tent, at the bottom of the garden, in a bird hide, on an island, at a museum, at a fairground, on the bus, on a park bench…the ideas are endless. Click here to see details of activities of other groups around the country: NSSM 2016 planned events!
The Federation will be asking for reports and photos of the events and of youngsters reading in unusual places which will be celebrated on their website.
The pack of ideas for activities and events for NSSM is available to download on the Federation website
Do contact them for any further information. Louise Stothard, NSSM co-ordinator at nssm@fcbg.org.uk

National Non-Fiction November is the Federation of Children's Book Groups' annual celebration of all things factual. Born out of National Non-Fiction Day, the brain child of Adam Lancaster during his years as Chair, the whole month now celebrates all those readers that have a passion for information and facts and attempts to bring non fiction celebration in line with those of fiction. Find out more on the Federation website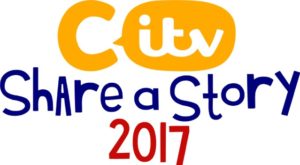 The Federation is pleased to announce that once again they are joining forces with CITV's BAFTA-winning competition Share a Story. See CITV Share a Story 2017 Press Release for more information

Federation Newsletter: UpdaTED
Newsletter July and August 2016
Newsletter December 2018 Group