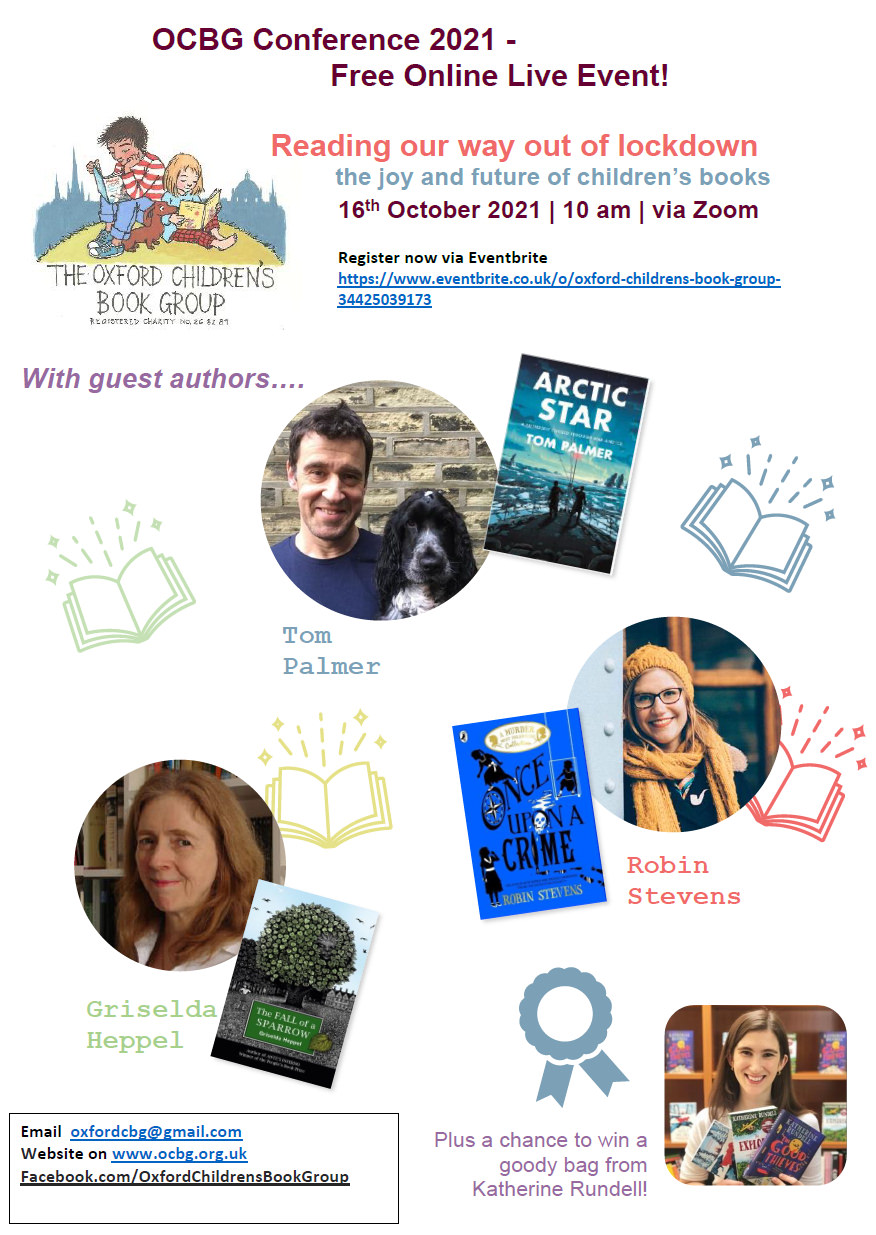 May 2021 is National Share-a-Story Month and our theme is
Myths, Magic and Mayhem.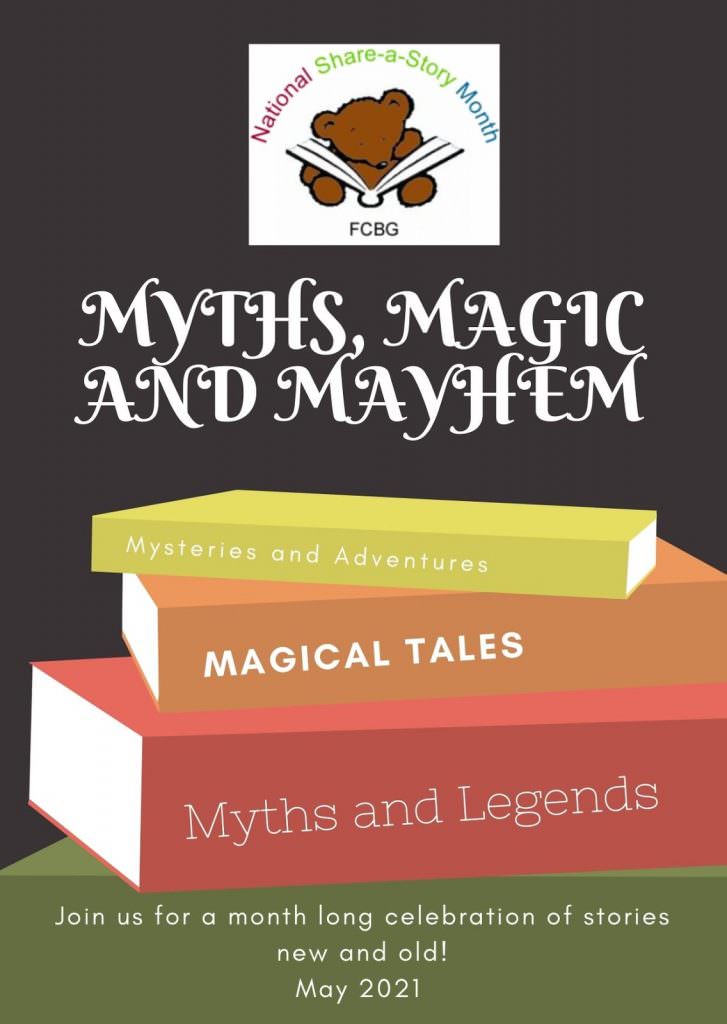 There are resources and competitions for libraries, illustrators and writers with wonderful prizes donated by publishers.
For more information, click here to go to the Federation of Children's Book Groups website where you can see the rules for some great competitions and also a list of brilliant Story Starters for the writing competition.
The three well-known authors who have written these Story Starters are Kevin Crossley Holland, Michelle Harrison and our very own Oxford member Robin Stevens.
Please send your stories or illustrations directly to the National Share-a-Story Month competition email address: nssm@fcbg.org.uk.
The competition is open to all our members, school children and individuals and the deadline is 15th June 2021.
Please let us know if you have entered. Good Luck!!

CORONA VIRUS UPDATE
During the Covid-19 pandemic, we are unable to continue with our usual round of school and family events, creative writing workshops and Book Swaps.
However, our committee are planning to offer short story reading clips and share their favourite books online, starting on or around World Book Day on March 4th 2021. There will be a new page on the website OCBG's Favourite books
We are planning to hold our biennial conference on October 16th 2021. (10:00am-1:00pm) even if we have to use Zoom. Please put that date into your diary!

Blackwell's Bookshop 100 books to read
OCBG is proud to be associated with Blackwell's Bookshop in Broad Street, Oxford, which has been selling books to 'Town and Gown' and the city's children, since 1879.
For World Book Day 2021, Blackwell's colleagues have complied two interesting lists which feature, respectively, the 100 books to read before leaving Primary School and Secondary School.
100 books to read before leaving Primary School
100 books to read before leaving Secondary School
In previous years, we have gifted Books and Story Sacks to our school members and local hospitals. Hopefully, we will be able to donate more books later in the year.
But, in the meantime, please keep the date of March 31st (1:30-2:20pm) in your Diary. We have arranged for all our members to attend the following talk with St Margaret's Institute, via Zoom:-
Being a Children's Book Illustrator
Korky Paul, illustrator of children's favourites such as Winnie the Witch and The Fish Who Could Wish
March 31st (1:30-2:30pm)
Korky has long been a supporter and associate of the OCBG so we are thrilled to be able to hear him talk about his illustrious career in book illustration.
We will send our members the link by email nearer the time… See you there!
With all good wishes, from the OCBG committee for a very happy World Book Day and exciting reading adventures in the year ahead…
Enjoy!

FREE Holocaust Memorial Day resources from Tom Palmer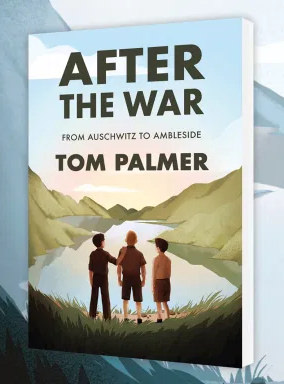 I hope my book After the War – from Auschwitz to Ambleside and its resources will help schools and libraries mark Holocaust Memorial Day – Wednesday, 27 January 2021.
The resources include:
a pre-recorded 20 minute assembly for Y5 to Y8, talking about why we mark Holocaust Memorial Day with the National Literacy Trust
a resource pack created around the book by UCL Centre for Holocaust Education. Containing lesson plans and materials for KS3 History, RS, Cit and Eng
a CPD session hosted by UCL and myself relating to After the War
a five-part story to read aloud during the week of 27th January 2021 with the National Literacy Trust
an interview with the Holocaust Memorial Day Trust about listening to survivor testimonies
As we are working with the generous support of multiple partners, the links to all these materials (with a chance to win a class set) can be accessed by clicking here from where you can also access:
After the War posters and bookmarks posted to your school or library
More downloadable resources including films of my research, book trailer, glossary and a student workbook here.
The five-part read aloud story will be set in the present day about the visit of a Holocaust survivor to a UK school and how the children prepare and reflect on the experience. The survivor will be Yossi, one of the main characters from After the War, 75 years on from his liberation, age 91.
The story will be from the point of view of the pupils and will be aimed at Y5 to Y8. It is not essential to have read After the War beforehand (but you can read Chapter 1 of the book here). There is more information about the book here.
N.B. In the event that this coincides with a local lockdown, teachers are welcome to stream their read-aloud to their pupils. If there is a national lockdown, films will be available for you to stream of each chapter being read aloud by me!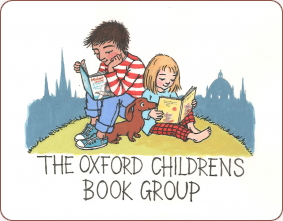 The Oxford Children's Book Group (OCBG) has been organising events for children and adults in Oxfordshire for over twenty years. We are a diverse group of local parents, teachers, librarians, students, authors, illustrators, publishers and bookworms of all ages who are all interested in children's literature.
OCBG is part of the Federation of Children's Book Groups (registered charity No. 268289), which aims to promote a love of reading and of literature in children all over the country. The Federation was set up to promote enjoyment and interest in both children's literature and reading itself, and to encourage the availability of a range of literature for all ages, from pre-school to teenagers.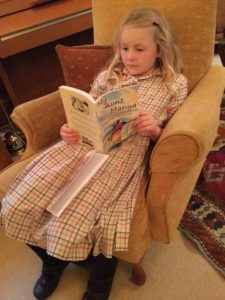 Locally, we have links with schools, playgroups, publishers, libraries, and other official bodies. We aim to provide a meeting point for parents, professionals, and everyone who shares our commitment to bringing books into the hands of children everywhere.
In Oxford we hold at the very least one child-centered public book event each term, along with plenty of private events at member schools all over the county. We also organise storytellings, library sessions, and other family-friendly events.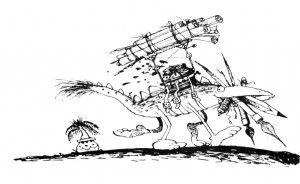 Join Oxford Children's Book Group
We always welcome new members – with or without children, and children's literature lovers of any age. Fresh ideas and suggestions as to what activities we could do are always encouraged!
The Group aims to promote a love of books from a young age, and supports reading initiatives in the community, as well as getting books into the hands of those who might not otherwise have them.
Schools and other groups also benefit greatly from joining as all member schools have the chance to receive author or illustrator visits or other book events organised by us – often for no additional cost.
Just by joining the group you will help to provide exciting events for children all over Oxfordshire, but if you would like to get involved in the committee, we would love to welcome you. Pop along to any of the adult-centered events, or drop us an email.
Membership runs October-October each year, and now costs one flat rate of £15 per year for individuals, schools and groups and includes:
National FCBG newsletters
Oxford CBG newsletters
Free local author events
Member's discount for local and national conferences
Author events in your school
Please contact us for more information, or download the membership form to join now and help to provide exciting events for children all over Oxfordshire.