HEROINES and HEROES
The Biennial OCBG Book Fest on October 12th 2019
OCBG CHAIR'S CONFERENCE REPORT:
There were not enough delegates to warrant using OUP's generous offer of their conference space, so we changed the full-day Heroes and Heroines Conference into a morning-only event and moved it to the Frideswide room at Christ Church, which suited the 29-strong group perfectly.
Our stellar line up of speakers deserved a larger audience but they were all very gracious about the changes and happy to contribute to what turned into a very special event.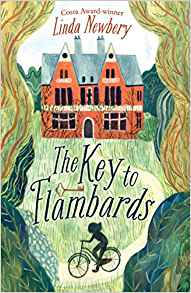 The day started with Kathy Lemaire (a former OCBG Chair) skilfully interviewing Linda Newbery. Linda is a much-loved and well-known writer who has written for children and young adults for many years. Her latest book (published by David Fickling) is 'The Key to Flambards,' which is based upon the novels of K M Peyton. Linda shared her affection for the Flambard novels and explained how she had become friends with their author who was thrilled with Linda's sequel.
The heroine of Linda's latest book has had to overcome serious challenges but she has inherited her grandmother Christina's fierce determination and the book evolves very powerfully within a very contemporary setting.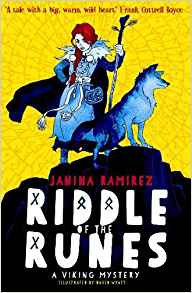 Next, we were all treated to a lively and highly informative talk by BBC presenter and OUP author, Janina Ramirez, whose books, 'Riddle of the Runes' and 'Way of the Waves' feature a feisty heroine, Alva, other engaging characters and a tame wolf called Fen. Everyone was captivated by Janina's passion for and knowledge of Norse lore and language and learned a great deal about the people who used to go a-Viking, in times past.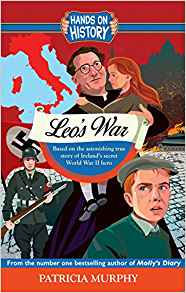 Our third speaker had inspired us all at the Spring social so we were delighted that Irish author, Patricia Murphy, was able to join us to go into more depth about her book, 'Leo's War'. The story's context is WW2 Rome and it features the true-life hero of the Vatican Hugh Flaherty, who helped to save hundreds of allied soldiers, refugees and Jews, throughout the Nazi occupation of the city.

Next, we were able to learn more about recent developments and plans for The Story Museum, thanks to Isy Mead who spoke at our conference two years ago. The Museum will re-open in Spring 2020, after a total and thrillingly imaginative refurbishment. There will be a new focus in one part of the Museum on 1001 stories, all featuring, of course, their own heroes and heroines.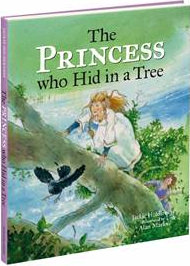 We were briefly introduced to Oxford's very own and feisty Anglo-Saxon heroine, Princess Frideswide, whose story has been captured in the Bodleian Library's 'The Princess who Hid in a Tree'.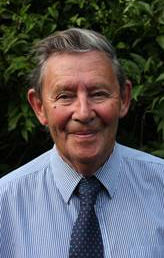 Our last speaker, educator and author, Bill Laar, closed the day with a moving overview of what it means to be heroic. He shared with the group some of those people through history who have, for him, demonstrated heroic behaviours and values, all of which had been demonstrated by the characters in the books we had encountered during the morning.
Afterwards, those who wished to went to the Story Museum Café for what proved to be a delicious lunch. Thanks are due to all those who came to the event, to our wonderfully generous and inspirational speakers and to the hard-working committee. We made only a small profit, but most of that will go towards our campaign to give away more books to schools and family centres.
A BIG Thank You to everyone who supported the event!!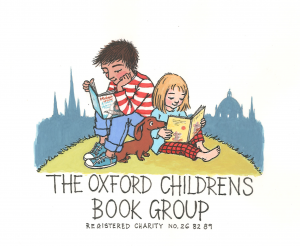 The Oxford Children's Book Group (OCBG) has been organising events for children and adults in Oxfordshire for over twenty years. We are a diverse group of local parents, teachers, librarians, students, authors, illustrators, publishers and bookworms of all ages who are all interested in children's literature.
OCBG is part of the Federation of Children's Book Groups (registered charity No. 268289), which aims to promote a love of reading and of literature in children all over the country. The Federation was set up to promote enjoyment and interest in both children's literature and reading itself, and to encourage the availability of a range of literature for all ages, from pre-school to teenagers.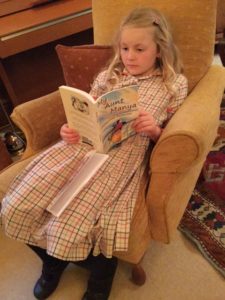 Locally, we have links with schools, playgroups, publishers, libraries, and other official bodies. We aim to provide a meeting point for parents, professionals, and everyone who shares our commitment to bringing books into the hands of children everywhere.
In Oxford we hold at the very least one child-centered public book event each term, along with plenty of private events at member schools all over the county. We also organise storytellings, library sessions, and other family-friendly events.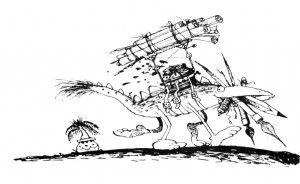 Join Oxford Children's Book Group
We always welcome new members – with or without children, and children's literature lovers of any age. Fresh ideas and suggestions as to what activities we could do are always encouraged!
The Group aims to promote a love of books from a young age, and supports reading initiatives in the community, as well as getting books into the hands of those who might not otherwise have them.
Schools and other groups also benefit greatly from joining as all member schools have the chance to receive author or illustrator visits or other book events organised by us – often for no additional cost.
Just by joining the group you will help to provide exciting events for children all over Oxfordshire, but if you would like to get involved in the committee, we would love to welcome you. Pop along to any of the adult-centered events, or drop us an email.
Membership runs October-October each year, costs £15 per year for individuals and £25 for groups, and includes :
3 copies of the fantastic Carousel Magazine annually, (worth £4.95 each !!!)
National FCBG newsletters
Oxford CBG newsletters
Free local author events
Member's discount for local and national conferences
Author events in your school
Please contact us for more information, or download the membership form to join now and help to provide exciting events for children all over Oxfordshire.