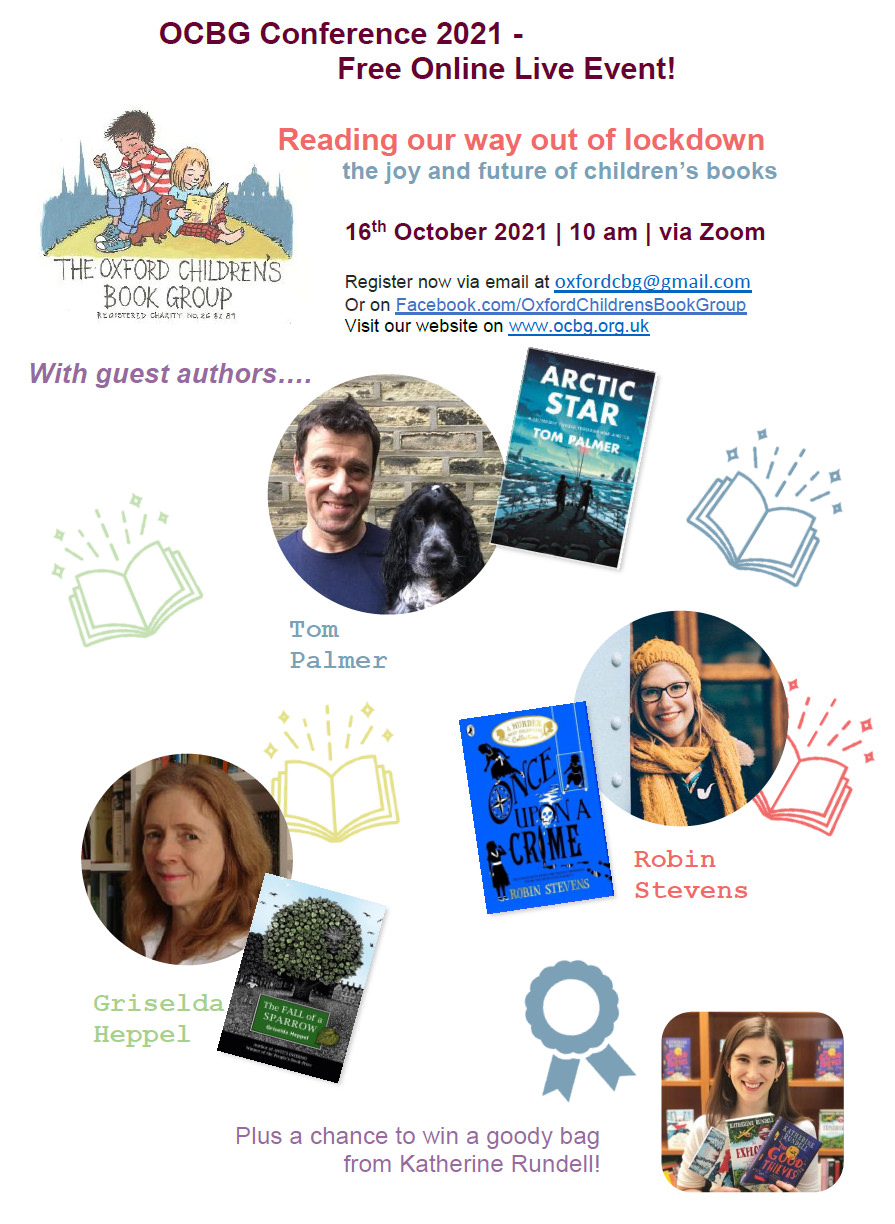 2021: OCBG Dates Ahead, for your diary:
CBA testing with local schools – Summer term. Moira da Costa will keep in touch with our regular tester schools. Please email if you are interested to take part for the first time this year. See 2020's results here.
School Book Swap at Cumnor School and other schools on request – Date(s) tbc, depending on Covid regulations.
Biennial OCBG Conference – October 16th 2021 (10:00am). Our very popular conference will go ahead via zoom with a great line-up of award-winning writers.
OCBG AGM and Christmas social – November 24th 2021 6:30 pm. Venue and guest speaker tbc.

Watch this space for more details of events happening in Oxfordshire in 2021
Book Swaps:
We hold regular Book Swaps for our school members If your school would like us to help you hold a Book Swap, to get the whole school reading, please let us know!"
School Visits:
Author/illustrator visits to member schools throughout the year, please contact us for details.